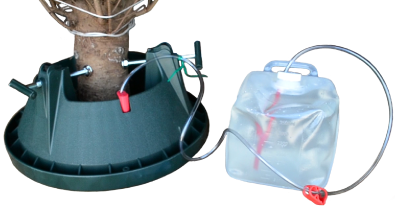 Automatic Watering Kit: Keep Your Christmas Tree Fresh and Hydrated
Maintain your Christmas tree's freshness: 
Increased Water Capacity: The kit adds 1 gallon of water capacity to your tree stand, reducing the need for frequent refilling.
Effortless Monitoring: You can easily keep an eye on the water level in both the jug and the tree stand as they match, ensuring your tree stays hydrated.
Simple Maintenance: Emptying the water is a breeze. Just reverse the flow back into the jug, making tree care hassle-free.
Ensure your Christmas tree remains vibrant and healthy throughout the holiday season with the Self-Watering Tree Care Kit. Explore this convenient solution today!
-->